03 October 2023
Jusoor Foundation Wins Second Place in the Arabia Corporate Social Responsibility Award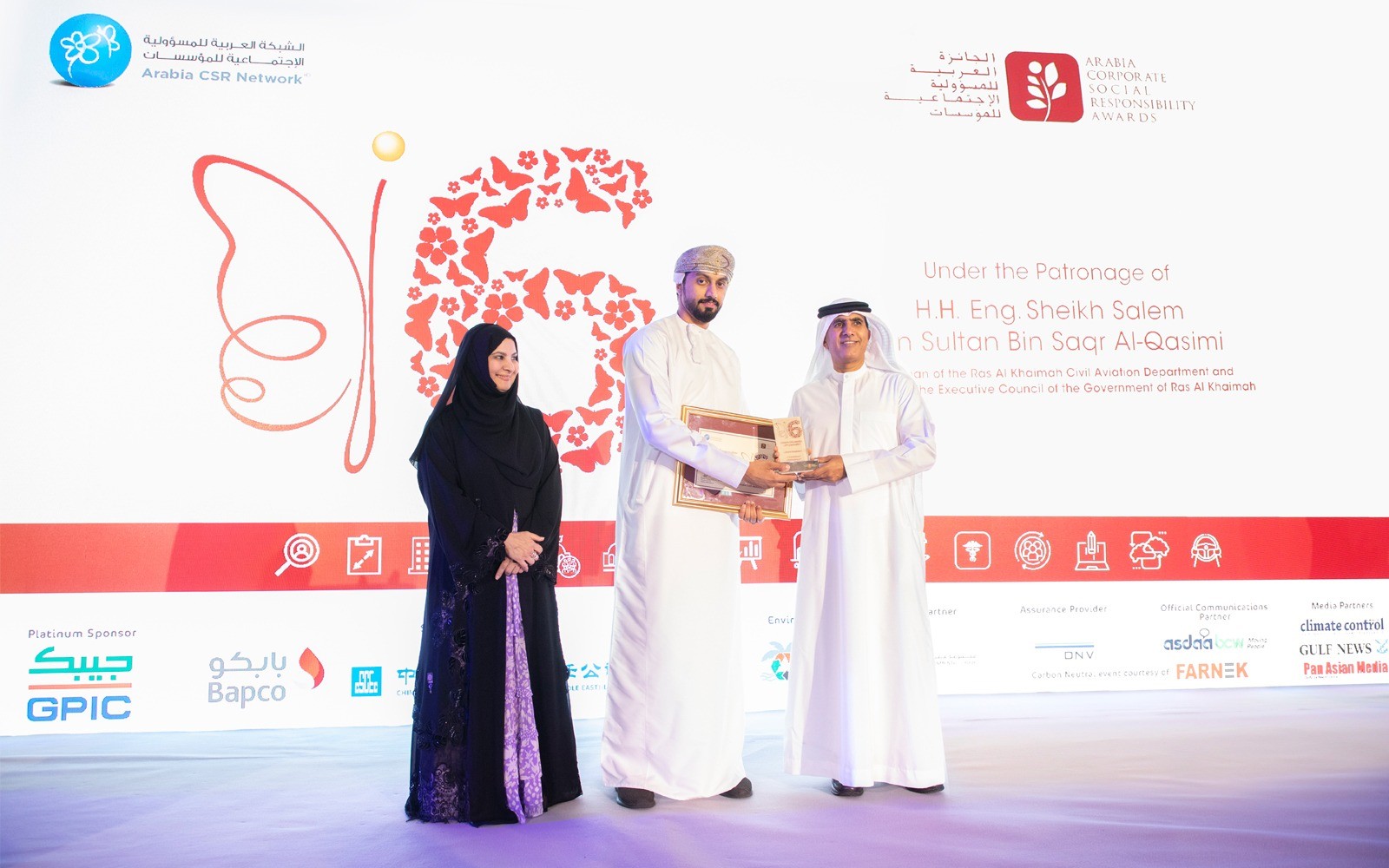 Jusoor Foundation won second place in the Arabia Corporate Social Responsibility (CSR) Award 2023, in the category of Partnerships and Collaborations. This recognition is a result of their innovative project, the Mobile Mammography Unit, and the successful collaboration between the Jusoor Foundation, and the Ministry of Health and Oman Cancer Association in sustaining the project's objectives.
Alongside this milestone, the foundation participated in the Arabia CSR Forum held in Dubai in UAE in a plenary session under the theme: 'Beyond Silos: Breaking Down Barriers through Partnerships & Collaboration.'
Mr. Jaber Sulaiman Al Busaidi, Jusoor Executive Manager, said that winning this award emphasizes the Foundation's pioneering approach to social responsibility, building community partnerships, and cooperation with various sectors. He also pointed out that the Mobile Mammography Unit implemented by the Jusoor Foundation in partnership with the Ministry of Health and the Oman Cancer Association achieved the desired outcomes during the first year of its inauguration in the governorates of North and South Al Batinah. This is showcased through a number of statistical indicators for the project, as (58) stations were visited in the wilayats of the two governorates, through which (3,632) free examinations were conducted, of which (98) were positive.
The project is about designing and equipping a mobile vehicle that consists of a mammogram section, reception, registration, and waiting section, in addition to providing an escort vehicle for the administrative and medical team accompanying the basic project (the mobile unit for breast cancer screening) so that the project provides a free examination service for the targeted women in the two governorates.