04 July 2022
Jusoor Announces Start of Production of Greenhouse Project for Citrus Certification Program in North Al Batinah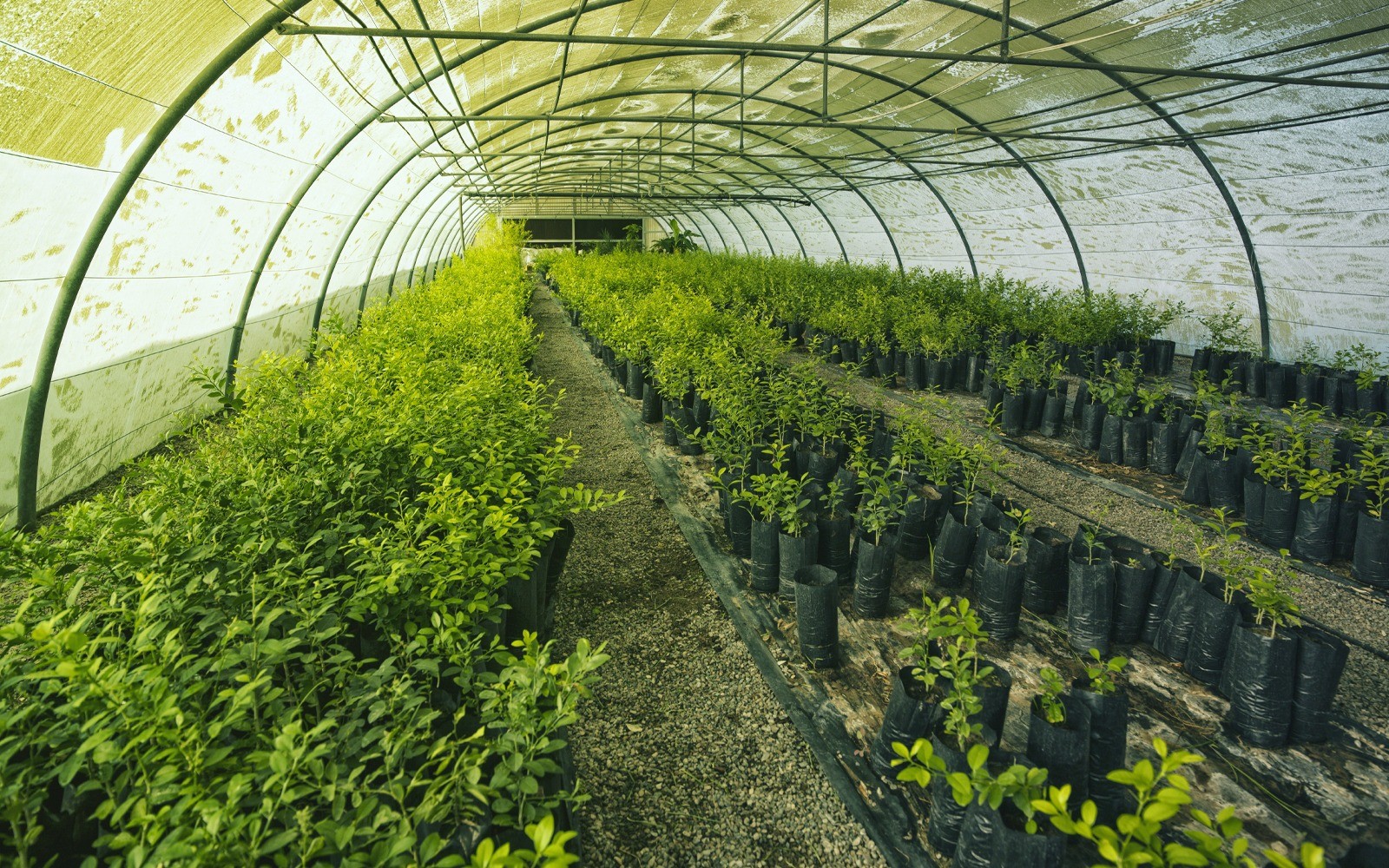 Jusoor Foundation announced the commencement of the first and second phases of production of its Greenhouse Project for Citrus Certification Program in North Al Batinah.
The project was inaugurated under the patronage of H.E. Dr. Ahmed bin Nasser Al Bakri, Undersecretary of the Ministry of Agriculture, Fisheries and Water Resources.
The project, which is funded by OQ, is located in the Agricultural Research Centre of Sohar in North Al Batinah Governorate.
After the inauguration, the guests were briefed on the different phases of the project, its importance, as well as the growth and development of citrus trees and seedlings in the greenhouses.
Dr. Hamdan Bin Salem Al-Wahaibi, Director General of Agricultural and Animal Research, highlighted the significance of the Citrus Certification Program. He noted that the production of disease-free citrus seedlings will contribute to increasing crop productivity and reducing economic losses incurred by farmers from infected seedlings or those that exhibit symptoms of diseases.
The project aims to improve the quality of citrus seedlings distributed to citizens, in general, and farmers, in particular, It also helps in enhancing the quality of citrus seedlings, as well as increasing the production capacity of nurseries from certified citrus seedlings.
This project contributes to increasing the number of high-quality citrus trees that are free of diseases and pests, which will contribute to raising the productivity of citrus plants in the Sultanate of Oman. It also boosts the self-sufficiency of citrus plants of all kinds, as well as enables the distribution of citizens with citrus seedlings for their home gardens.
The allocation of citrus seedlings for distribution to citizens will help in adding an aesthetic touch to home gardens. Additionally, an increase in the production of citrus crops will result in a surge in the supply and availability of this product at reasonable prices.
Jaber bin Suleiman Al-Busaidi, Executive Director of Jusoor Foundation, explained that the project consists of two stages developed at a total cost of OMR 105 thousand.
"In the first phase, three greenhouses were established, and in the second phase, two greenhouses were added, bringing the total planted area to 3,840 square meters. Special technical specifications that contribute to the protection of citrus mother trees from agricultural pests and infectious diseases have also been established. Approximately, 168 citrus trees of 25 types have been planted, including sour lemons, oranges, and mandarins of all its kinds," he added.
Jusoor Foundation is the leading institution and the first non-profit corporate social responsibility institution established in the Sultanate of Oman in 2012. The Foundation aims to serve the Omani society by adopting the best CSR practices. The Foundation is keen on the implementation and development of sustainable social projects in local communities, thanks to its deep understanding of the real needs of the Omani society.