01 August 2022
Jusoor celebrates the inauguration of the Physiotherapy and Rehabilitation Center at Shinas Health Complex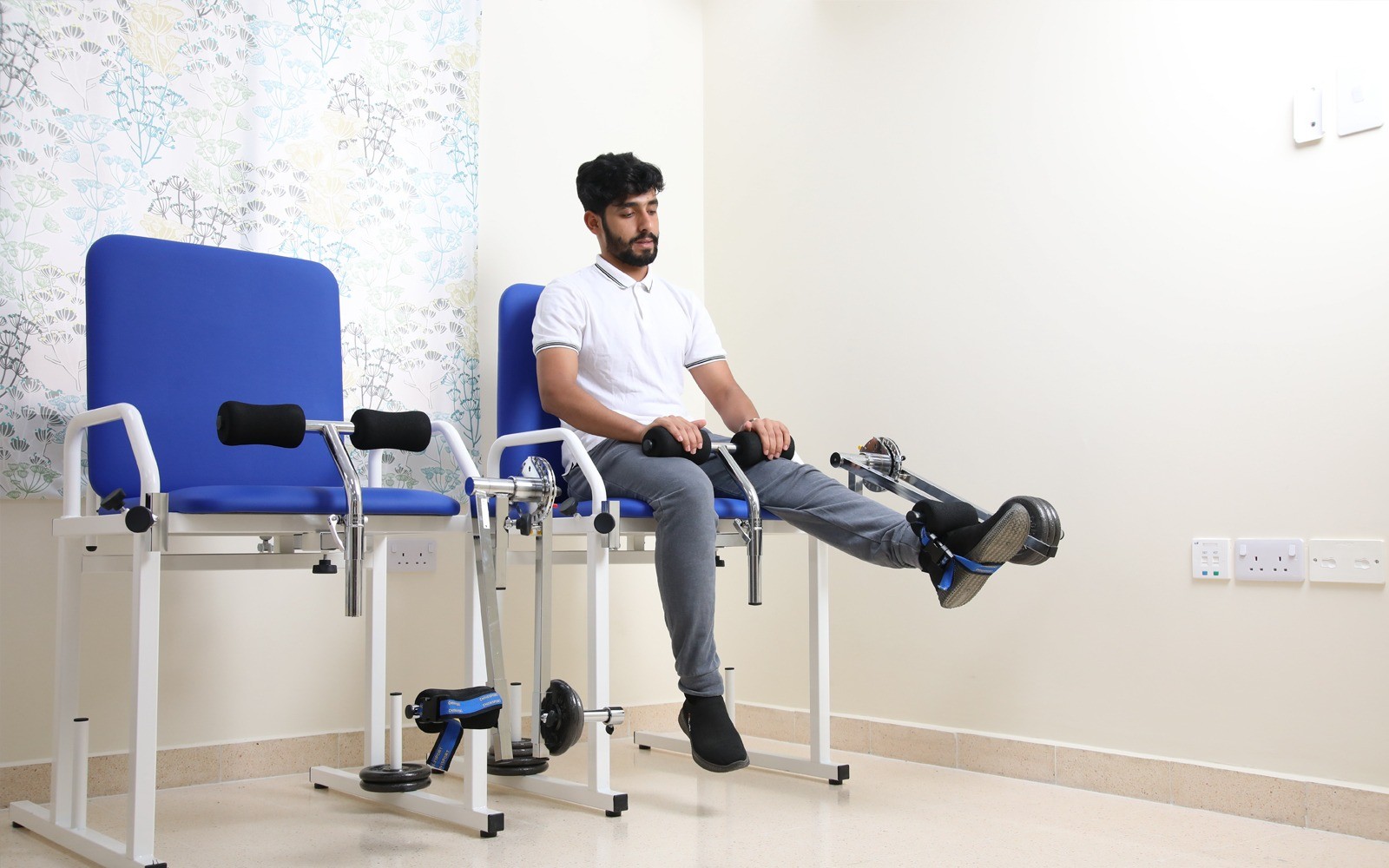 Jusoor Foundation, the non-profit Social Responsibility Organization that aims at the development of the community through sustainable social projects, celebrated the inauguration of the Physiotherapy and Rehabilitation Center at Shinas Health Complex.
The opening ceremony of the Center, which was built at a cost RO 85,000, was held under the auspices of His Excellency Sheikh Mohammed bin Sulaiman Al Kindi, Governor of North Al Batinah, in the presence of Dr. Khalid bin Said Al Sidi, Director General of Health Series in North Al Batinah, and representatives of Jusoor Foundation and funding companies.
The ceremony started with a presentation on the different stages of the project, the Centre physiotherapy and rehabilitation facilities and the beneficiaries of the high-quality services provided by the Center. The guests toured the facilities of the center, which was funded by OQ, Sohar Aluminium and Vale Oman. The Chief Guest was also briefed on the treatment methods and the advanced medical equipment at the Center. His Excellency Sheikh Mohammed bin Sulaiman Al Kindi, Governor of North Al Batinah and the Chairman of the Board of Directors of Jusoor remarked that the Center was established to achieve a number of goals in the health sector, the most important of which was to improve the quality and efficiency of health services in Shinas Health Complex as well as to raise the number of beneficiaries of physical therapy and rehabilitation services on a daily basis, and to improve the level of health services.
The capacity of the treatment services provided by Shinas Health Complex was planned in such a way to prevent the need to transfer patients to referral hospitals or postpone treatment. The Center, which extends over a total area of 187.86 square meters, is equipped with the latest medical devices and equipment to ensure high-quality physiotherapy and rehabilitation services that meet the needs of locals in North Al Batinah Governorate. The Center consists of six diagnostic and rehabilitation clinics and a physiotherapy room, in addition to two waiting rooms for men and women.
For his part, Dr. Majed Sultan Al Muqbali - Acting Director General of the General Directorate of Health Services in North Al Batinah Governorate, affirmed that the project forms a boost to the health services at Shinas Health Complex. "The Center contributes to reducing the effort and time of outpatients and those in waiting lists for physiotherapy and rehabilitation. The operation of the Center will definitely increase the number of beneficiaries at Shinas Health Complex. The Center also provides treatment for post-fractures, burns and accident patients, the elderly and people with disabilities. The Center has been provided world-class treatment equipment to meet the expectations of North Al Batinah locals", he added. "I thank Jusoor Foundation, which comprises OQ, Sohar Aluminium and Vale Oman, for providing the required financial support for this vital project ", he concluded.