27 September 2022
Jusoor Foundation Celebrates the Opening of the Digital Educational Studio at North Al-Batinah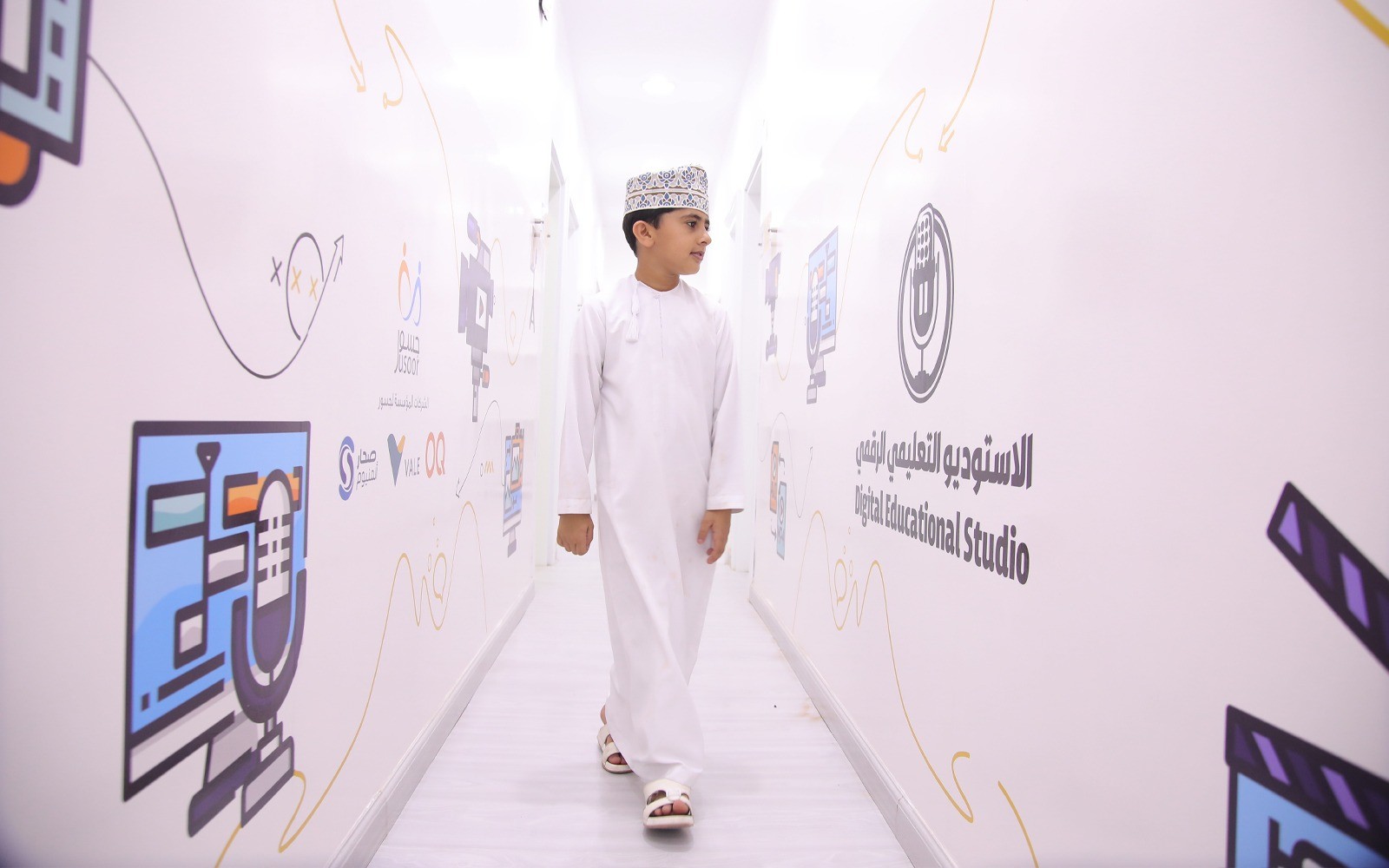 Jusoor Foundation celebrated the inauguration of the Digital Educational Studio project implemented in the General Directorate of North Al-Batinah Governorate, as part of the social investment projects implemented by Jusoor Foundation and funded by OQ, Sohar Aluminum and Vale Oman.
Dr. Waled bin Talib Al-Hashemi, Director General of Education in North Al-Batinah Governorate, emphasized on the importance of this project in providing the educational process with digital content. Dr. Al-Hashemi further added that the digital content produced through the digital educational studio with its variety in terms of visual or audio educational materials, contributes to supporting the curricula with interactive digital content.
Dr. Al-Hashemi highlighted that the outcomes of this project improves the level of digital educational content production in general through the use of modern devices and equipments in the visual and audio production of digital content. Utilizing such materials will reflect in the teachers' use of this digital educational content and enhance their skills in adopting modern education based on e-learning and its fields. Dr. Al-Hashemi added that the project is a new addition in the development of the educational medium which commensurate with the quantitative and qualitative development witnessed in the education sector in the Sultanate of Oman; keeping pace with the Fourth Industrial Revolution (4-IR) technologies.
Jaber bin Suleiman Al-Busaidi, Executive Manger of Jusoor Foundation, showcased to the components of the project, which include three main sections concerned with the fields of digital production, including photos, videos and educational audio materials. Al-Busaidi stated, "The digital educational studio project at North Al-Batinah is designed and implemented to provide a digital photography studio equipped with photography tools and equipment; and it includes facilities, such as: photography, visual editing, recording and audio editing; in addition to a waiting room and administrative offices."
In his speech, Al-Busaidi emphasized that the project targets students and teachers to achieve the project's objectives. He added, Jusoor Foundation and its investors are interested in providing such an added-value projects for the education sector in Sultanate of Oman.
The digital educational studio at North Al Batinah Education is designed to produce educational films and images, as well as educational audio materials that serve educational curricula and teaching methods in the different educational levels. The digital studio includes the tools and equipments for the production of this visual and audio educational content, such as optical and lighting equipments, photographic tools, as well as audio recording tools and digital video and audio editing programs. It also provides materials for sound isolation and photographic backgrounds used in the production of educational films.