23 August 2023
Jusoor Foundation celebrates the opening of its new headquarters in Sohar City Centre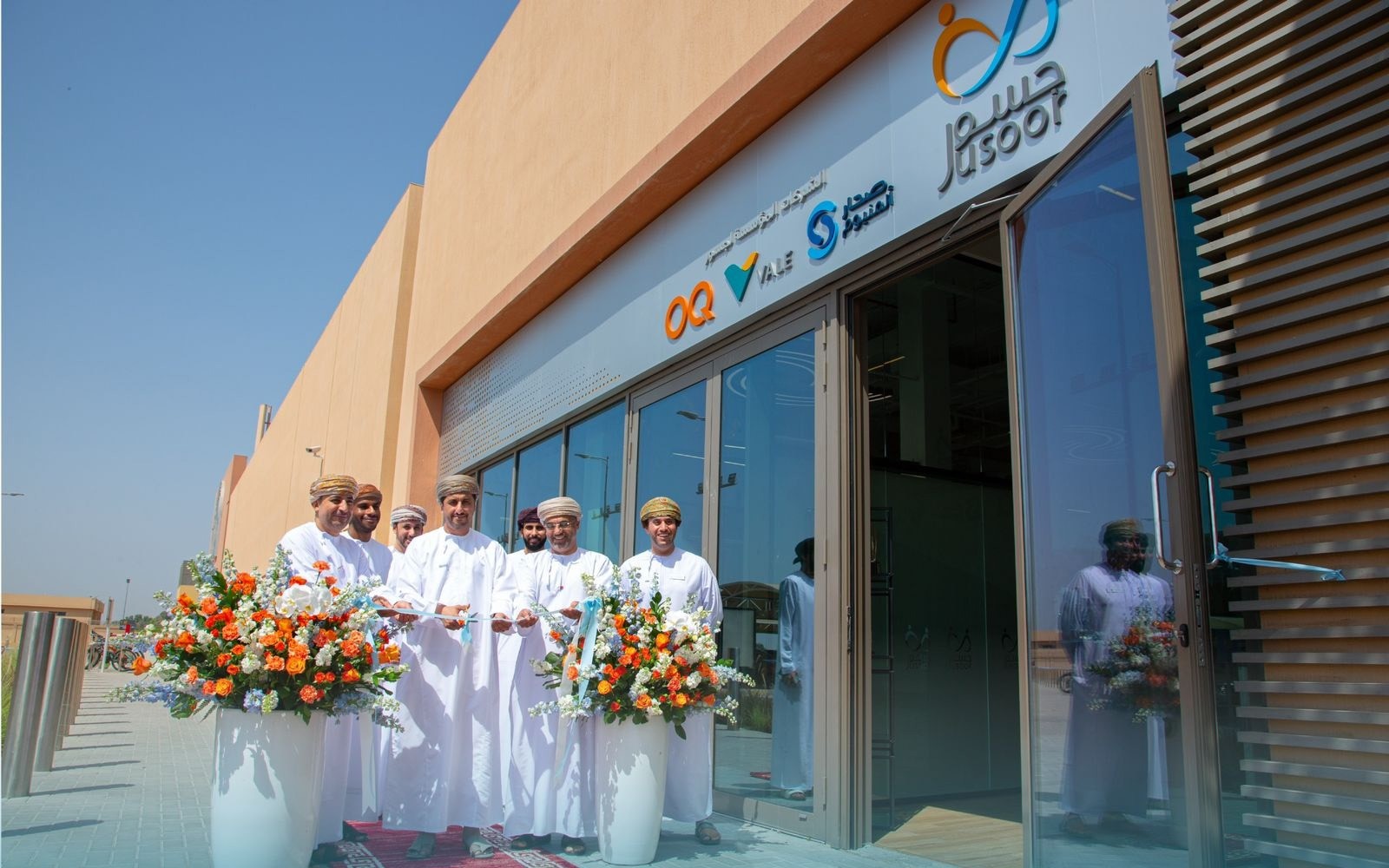 Jusoor Foundation, a leading CSR Foundation in Oman, is proud to announce the official opening of its new headquarters at the Sohar City Center Mall. The grand opening ceremony took place in the presence of HE Sheikh Mohammed Sulaiman Al Kindi, North Al Batinah Governor and Jusoor's Chairman, along with Jusoor's Board of Directors, representatives of Jusoor's funding companies: OQ, Sohar Aluminum and Vale in Oman, marking a significant milestone in Jusoor's journey of growth and expansion.
The headquarters is strategically located within the heart of Sohar City. The prime location reflects Jusoor's commitment to providing convenience and accessibility to its stakeholders and partners. This move aligns with Jusoor's mission to create a dynamic and collaborative workspace that fosters innovation, creativity, and synergy among its team members.
"Today, we celebrate more than just the opening of a new headquarters. We celebrate the collective efforts of our dedicated team, our funding companies' trust, and our stakeholders' support. This headquarters stands as a witness to our commitment to excellence and innovation . As Jusoor embarks on this exciting new chapter, the Foundation remains committed to delivering CSR projects and programs that meet the community's expectations. The strategic location of the headquarters will enhance Jusoor's presence in the region and contribute to its continued success." said Jaber Sulaiman Al Busaidi, Jusoor's Executive Manager.