24 June 2023
Jusoor Celebrates the Launch of OQ's Social Community Centers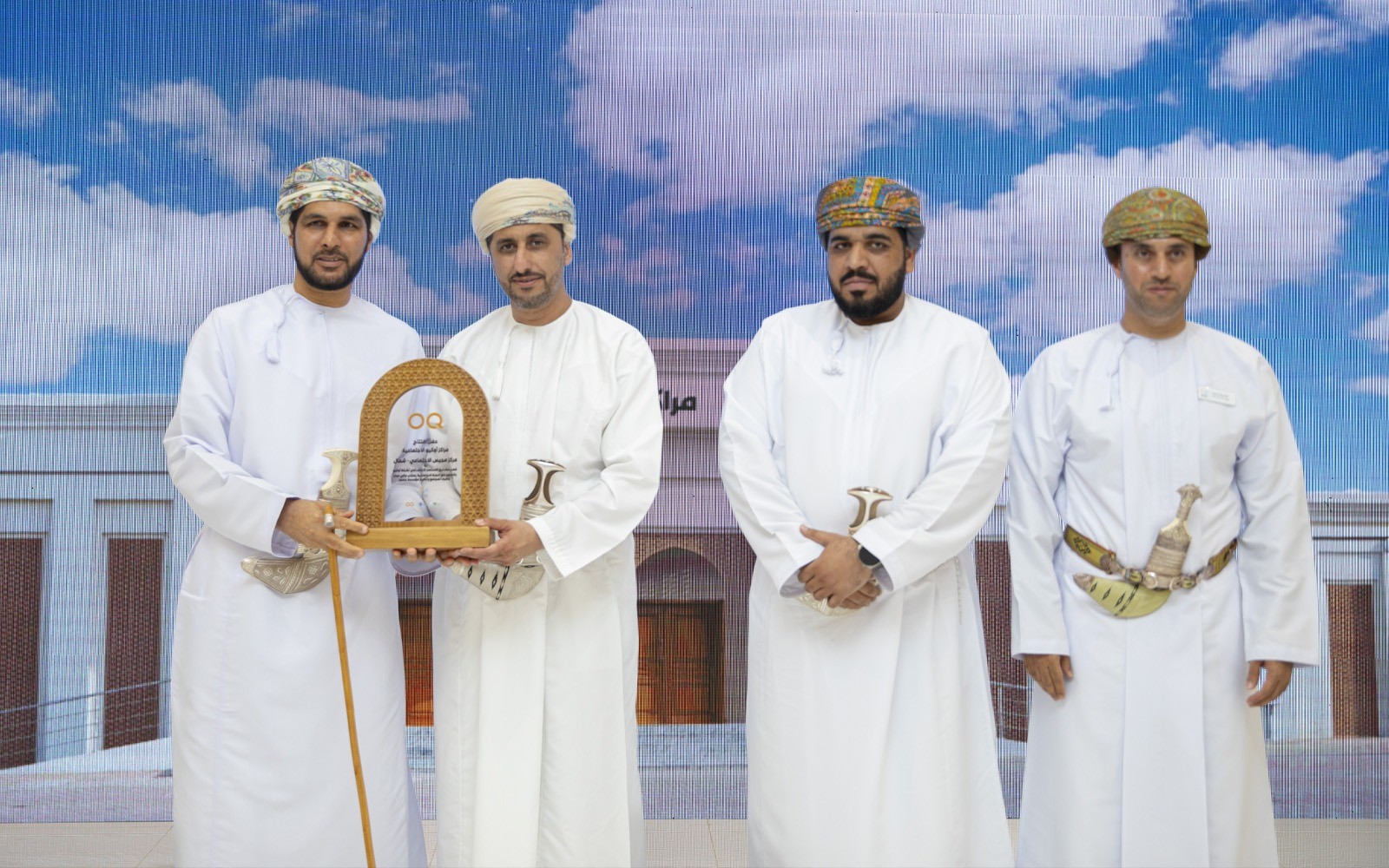 Suhar -
Jusoor Foundation, in collaboration with Social Development Committee in Suhar, has celebrated today the inauguration of OQ's Community Centers sponsored by the latter. This came under the auspices of His Excellency Sheikh Mohammed Sulaiman Al Kindi, Governor of North Al Batinah and with the presence of His Excellency Sheikh Mohammed Abdullah Al Busaidi, Wali of Suhar, as well as a number of directors and managers from different government and private entities.
His Excellency Mohammed Sulaiman Al Kindi, Governor of North Al Batinah and Chairman of the Board of Directors of Jusoor Foundation, explained that four community centers have been established and prepared in the Wilayat of Suhar under the name "OQ Social Community Centers" costing OMR 400,000 (four hundred thousand Omani Rials) with their basic facilities.
He also added, " Such centers represent an extension to the traditional Omani Sabla since they realise social solidarity and strengthen communication between the community members. They have also come to be a social and cultural platform that helps celebrating the social, religious and national events and occasions, besides disseminating societal knowledge through several social objectives within their own communities. They should also enable socializing, spreading awareness, knowledge and develop skills and instill deep-rooted social values. We hope everyone benefits from this initiative under a clear working method that realizes the desired noble objectives of establishing such centers."
Omar Mohammed Al Abri, Head of Corporate Identity and Culture at OQ, focused on the elements that together shape OQ Community Centers. He stated, " Each community center contains main facilities which are: a multi-purpose hall that is able to accommodate (400) people, a theatre, classrooms as well as administrative and service facilities. All centers are also furnished and equipped with other necessary interiors."
He added," By financing this project, our aim at OQ is to emphasise on the social and cultural role of these centers, besides their contribution towards building society values that binds the local community members and revives the role of Omani Sabla as a cooperation and solidarity enabler as well as a tool to spread awareness in our communities."
Suhar locals have also expressed their opinion about the launch of these centers. Khalid Hasan Al Barkhati, from Majis village, Suhar, said, " We would first like to thank Jusoor Foundation and OQ Group for sponsoring the establishment of these centers. Social Community centers are significant as they serve the community in various social and cultural aspects which covers all community groups regardless of their age." He continued, " The use of such centers is vital. This could be through holding social events, training courses, celebrating different social and national occasions as well as boosting the cultural-educational movement and hosting seminars and lectures that help increase the general community awareness and knowledge. Matters concerning the community must also be brought to discussion there as this reflects the importance of community centers.