26 March 2023
Jusoor Launches Cycling Training Programme in North Al Batinah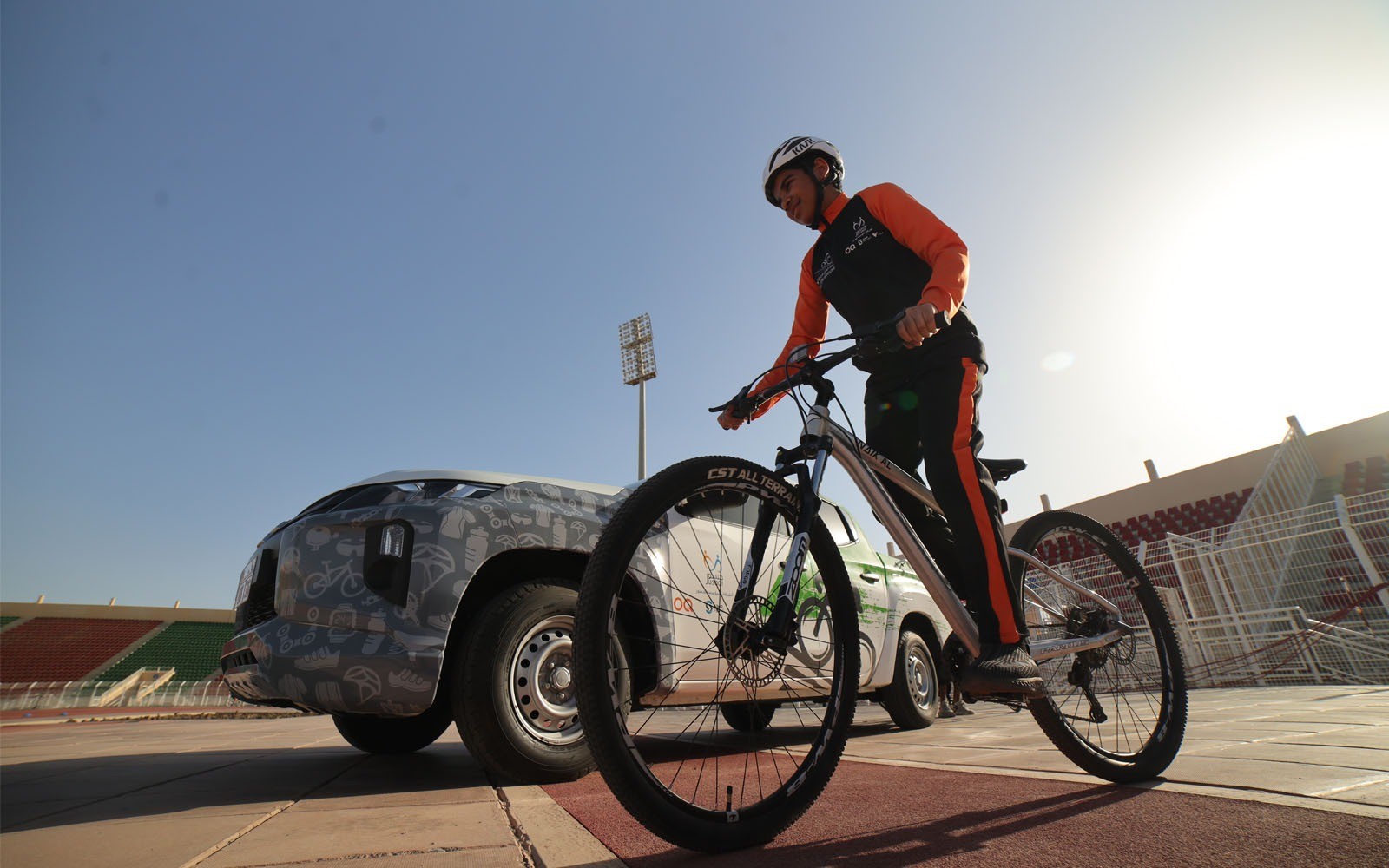 Jusoor Foundation launched the Cycling Training Programme which targets youth aged from 13 to 16, in collaboration with the Oman Cycling Association in Suhar Sports Complex.
Jaber Sulaiman Al Busaidi, Jusoor Executive Manager, stated that the cycling programme aims to establish a professional sport dedicated to Omani youth, besides supporting the national teams and high-performance sports. Besides, it aims to provide fitness and mental health growth activities for youngsters since the skill pool of this training programme includes fitness, mental physical and technical skills reflected through activities and programmes that meet the requirements of (25) participants within the age of 13 to 16 years.
On his side, Sheikh Saif Sabba Al Rushaidi, Chairman of Oman Cycling Association, noted that the programme will last for 6 months divided into different phases designed according to plan that supports the growth of the cycling participants, as well as preparing them to compete as well as achieving high results in cycling competitions.
He added, "the programme consists of multiple stages, starting with the selection of the participants within the age group mentioned, then undergoing the assessment which consists of four parts: physical and body measurement, fitness tests, technical and cycling tests and finally groups distribution based on the levels of assessment. Therefore, each level is assigned into a special training programme based on their capabilities and growth rate. The training programme is divided into 2 phases: fitness training and cycling training, where the last includes mountain bike training, bicycle training, technical cycling training and sessions about the built and part of the bicycles, as well as mechanical sessions".